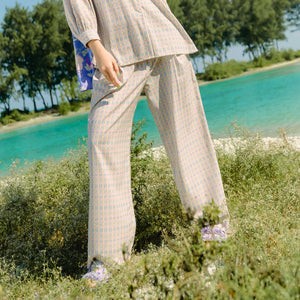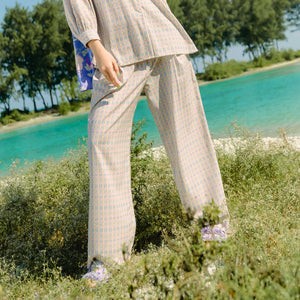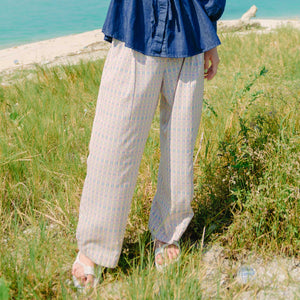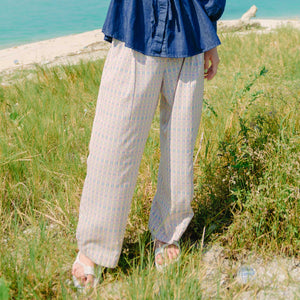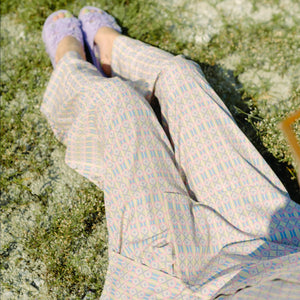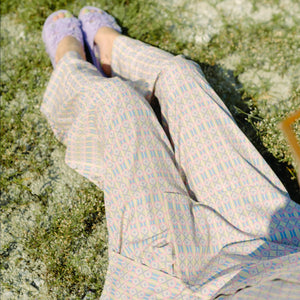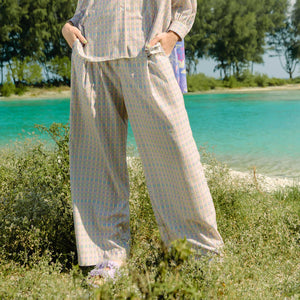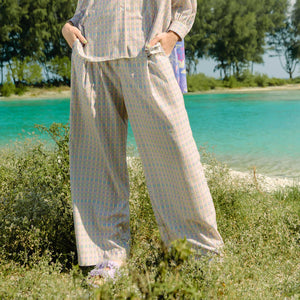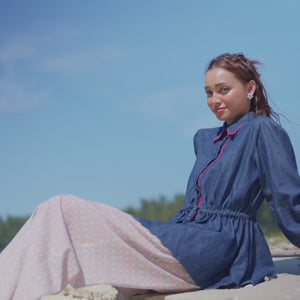 On Sale
Beryl Multicolour Pants
Deskripsi Produk/ Product Description:
Wear this HijabChic Serene Collection in your escape moment! Satu hal basic yang wajib dipunya untuk sehari-hari adalah Celana Motif. Beryl Multicolour Pants hadir dengan desain Ban Pinggang Berkaret yang dilengkapi Kolom Belt sehingga memudahkan kamu untuk menyesuaikan pada bagian pinggang. Terdapat juga Saku Samping dan Potongan Wide yang dapat menunjang penampilan kamu pada berbagai momen menjadi lebih Sophisticated. Beryl Multicolour Pants memiliki bahan Spun-Poly yang tentunya nyaman, tahan lama, tidak mudah berkerut, ringan dan tahan terhadap noda. Celana ini berwarna dasar multi dominan Light Yellow, sehingga kamu bisa menciptakan style yang kamu sukai dengan memadukan Beryl Multicolour Pants bersama Atasan bermotif serupa untuk tampilan set yang elegan, atau atasan polos berwarna senada.
Wear this HijabChic Serene Collection in your escape moment! One basic thing that must be owned for everyday is a patterned pants. Beryl Multicolour Pants comes with a design with an elastic waistband which is equipped with a belt column, making it easier for you to adjust the waist. There are also Side Pockets and Wide Cuts that can support your appearance at various moments to be more Sophisticated. Beryl Multicolour Pants has Spun-Poly material which is certainly comfortable, durable, not easily wrinkled, light and stain resistant. These pants are the multi color with dominant Light Yellow base color, so you can create the style you like by combining the Beryl Multicolour Pants with a similar patterned top for an elegant set look, or a matching plain top.
Bottoms
Spun-Poly
Detail Produk/ Product Detail:
Ban Pinggang berkaret, Kolom Belt, Saku Samping, Potongan Wide
0,308 Kg
Dicuci dengan mesin, tetapi lebih baik dicuci dengan tangan karena mencegah kerusakan kain, setrika pada suhu sedang.
Machine-washed, but better hand-washed due to preventing fabric from damage, iron at medium temperature.
- Kesesuaian warna 90% dengan aslinya, foto akan berbeda sesuai dengan tampilan layar Anda.  Toleransi kesesuaian 2-4cm dikarenakan terdapat proses produksi yang memungkinkan size lebih besar atau kecil.
- Pesan minimal 7 (tujuh) hari bagi kebutuhan untuk acara penting. Konfirmasi kepada Customer Excellent kami mengenai estimasi lama pengiriman dari ekspedisi ke domisili alamat Anda.
- 90% colour matches the original, photos will be different according to your screen display. Tolerance is 2-4 cm due to a production process that allows larger or smaller sizes.
- Minimum order 7 (seven) days for important events. Confirm to our Customer Excellent regarding the estimated delivery time from the expedition to your domicile address.
Kulot, Pants, Celana Kain, Celana Pattern, HijabChic Escape Series, Serene Collection