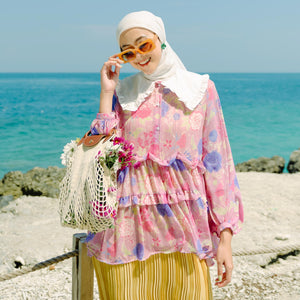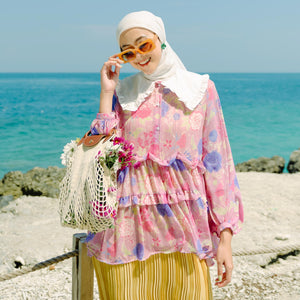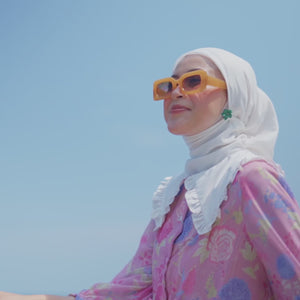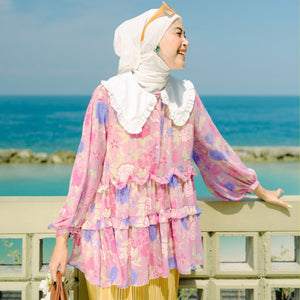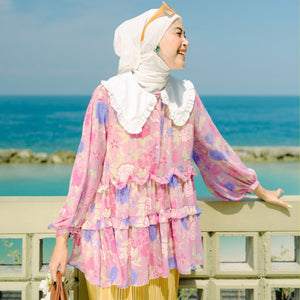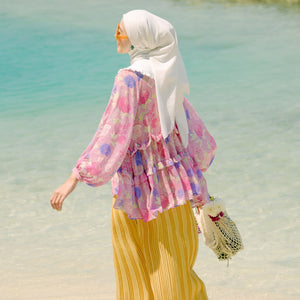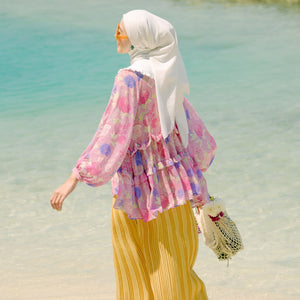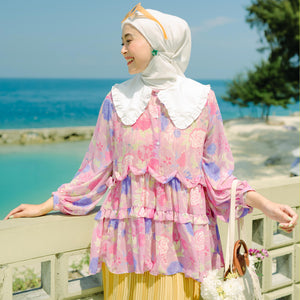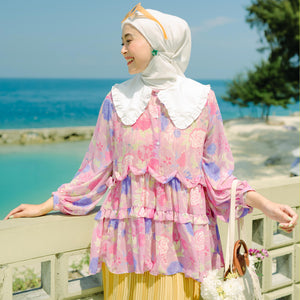 On Sale
Narelle Flower Pink Tops
Deskripsi Produk/ Product Description:
Wear this HijabChic Serene Collection in your escape moment! Atasan unik bisa mengubah keseluruhan outfit menjadi lebih catchy. Narelle Flower Pink Tops hadir dengan pattern dan model eksklusif, dilengkapi detail Kerah Lebar, Rimpel, Bukaan Kancing Depan sehingga Busui-Friendly, Lengan Balon Bermanset juga Peplum Berkerut yang dapat menunjang penampilan kamu pada berbagai momen menjadi lebih cantik. Memiliki bahan Polyester yang tentunya nyaman, tidak mudah kusut dan awet, Narelle Flower Pink Tops berbahan transparan sehingga disarankan untuk memakai Inner sebagai dalaman. Atasan ini berwarna dasar multi dominan pink, sehingga kamu bisa menciptakan style yang kamu sukai dengan memadukan Narelle Flower Pink Tops bersama Bawahan Rok berwarna Kontras seperti Kuning, atau Celana Denim berwarna Cerah seperti Medium Blue atau Lime Green. Pasangkan juga dengan Hijab Polos berwarna senada seperti Broken White, Creme, atau Dusty Peach.
Wear this HijabChic Serene Collection in your escape moment! Unique tops can change the whole outfit to be more catchy. Narelle Flower Pink Tops comes with exclusive patterns and models, complete with Wide Collar, Rimpel, Front Button Opening so that it is Busui-Friendly, Cuffed Balloon Sleeves as well as Wrinkled Peplum which can support your appearance at various moments to make it prettier. Having a Polyester material which is certainly comfortable, not easily wrinkled and durable, Narelle Flower Pink Tops is made of transparent material so it is recommended to use Inner as underwear. This top has a multi color with dominant pink base color, so you can create the style you like by combining Narelle Flower Pink Tops with Contrast Colored Skirt Bottoms like Yellow, or Bright Denim Pants like Medium Blue or Lime Green. Pair it with plain hijabs in matching colors like Broken White, Creme, or Dusty Peach.
Tops
Tops, Atasan, HijabChic Escape Series, Serene Collection