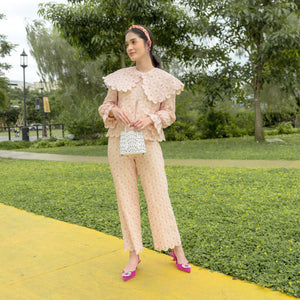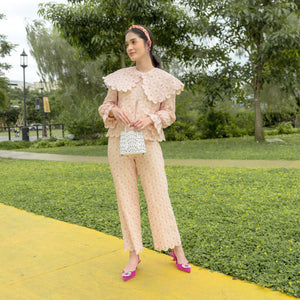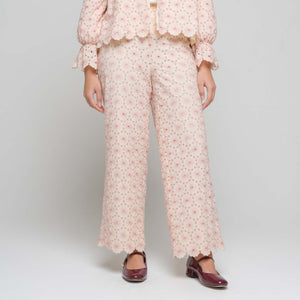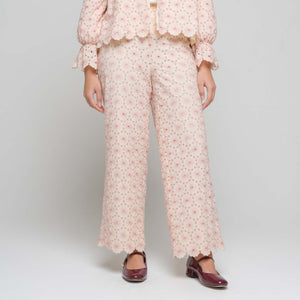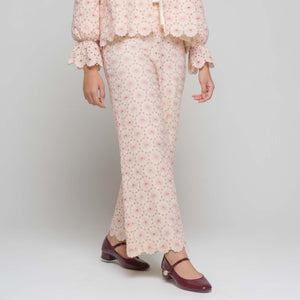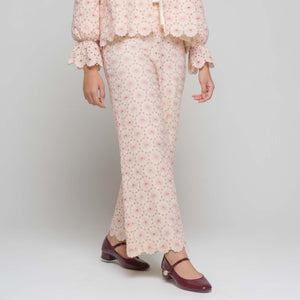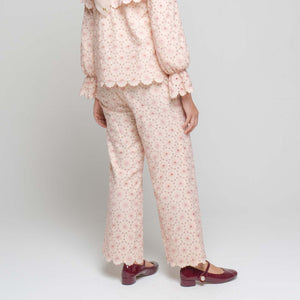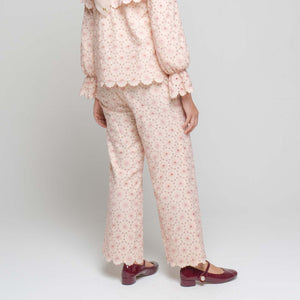 On Sale
Camelia Broidery Ivory Pants
Meet our Jakarta Fashion Week Collection! Tampil lebih extraordinary dengan Camelia Broidery Ivory Pants, celana berwarna dasar ivory yang unik. Memiliki detail ban pinggang berkaret, hem scallop, furing dan juga material poly-cotton, membuat celana ini tentunya akan meningkatkan level fashion kamu, ditambah dengan tetap memberikan kenyamanan ekstra! Padukan Camelia Broidery Ivory Pants bersama atasan atau tunik dengan warna senada ivory dan dusty pink.
Meet our Jakarta Fashion Week Collection! Appear more extraordinary with Camelia Broadery Ivory Pants, unique ivory-based pants. Having details on an elasticated waistband, scallop hem, furing and also poly-cotton material, this pants will certainly increase your fashion level, while still providing extra comfort! Combine Camelia Broidery Ivory Pants with a top or tunic in matching ivory and dusty pink colors.
Size Available :
Fabric
Poly-Cotton


Fabric Detail  
Cotton Embroidery : Soft & comfy fabric, non- textured, non-stretch, non-transparent 
Weight :
 0.235 Kg

Care :
Machine-washed but better hand-washed due to prevent fabric from damage, iron at medium temperature.

Noted :
Colors might be slightly difference between the images and the original colors, depend on the type of your devices


Important
Bagi yang pesan untuk acara penting di hari tertentu, harap pesan minimal 7 hari sebelum acara tersebut dimulai dan konfirmasi terlebih dahulu mengenai estimasi lama pengiriman dari ekspedisi ke domisili alamat Anda.